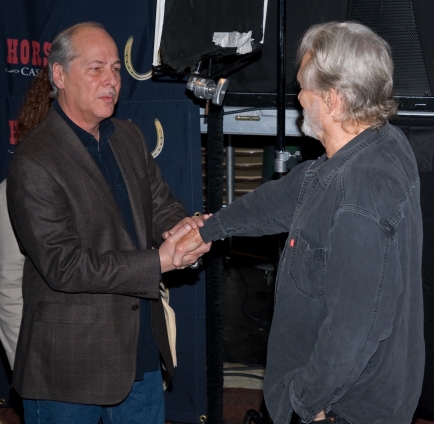 Pat Mire wraps shoot in Bossier City with singer/songwriter/actor legend Kris Kristofferson. Photo by Neal Hahn.
Welcome to Pat Mire Films
Pat Mire is an award-winning documentary and feature filmmaker based in Lafayette, Louisiana. Mire's cultural documentaries have been broadcast nationally on PBS and the Discovery Channel and have won the highest awards in the most prestigious national and international competitions.
Now you can explore the world of French Louisiana by browsing Pat's filmography, viewing film clips, purchasing films, and staying abreast of upcoming lectures and screenings all in one place.
Pat is also part of the Cinema on the Bayou Film Festival which happens every year in January.
Featured Film
Dirty Rice | 1997, 85 mins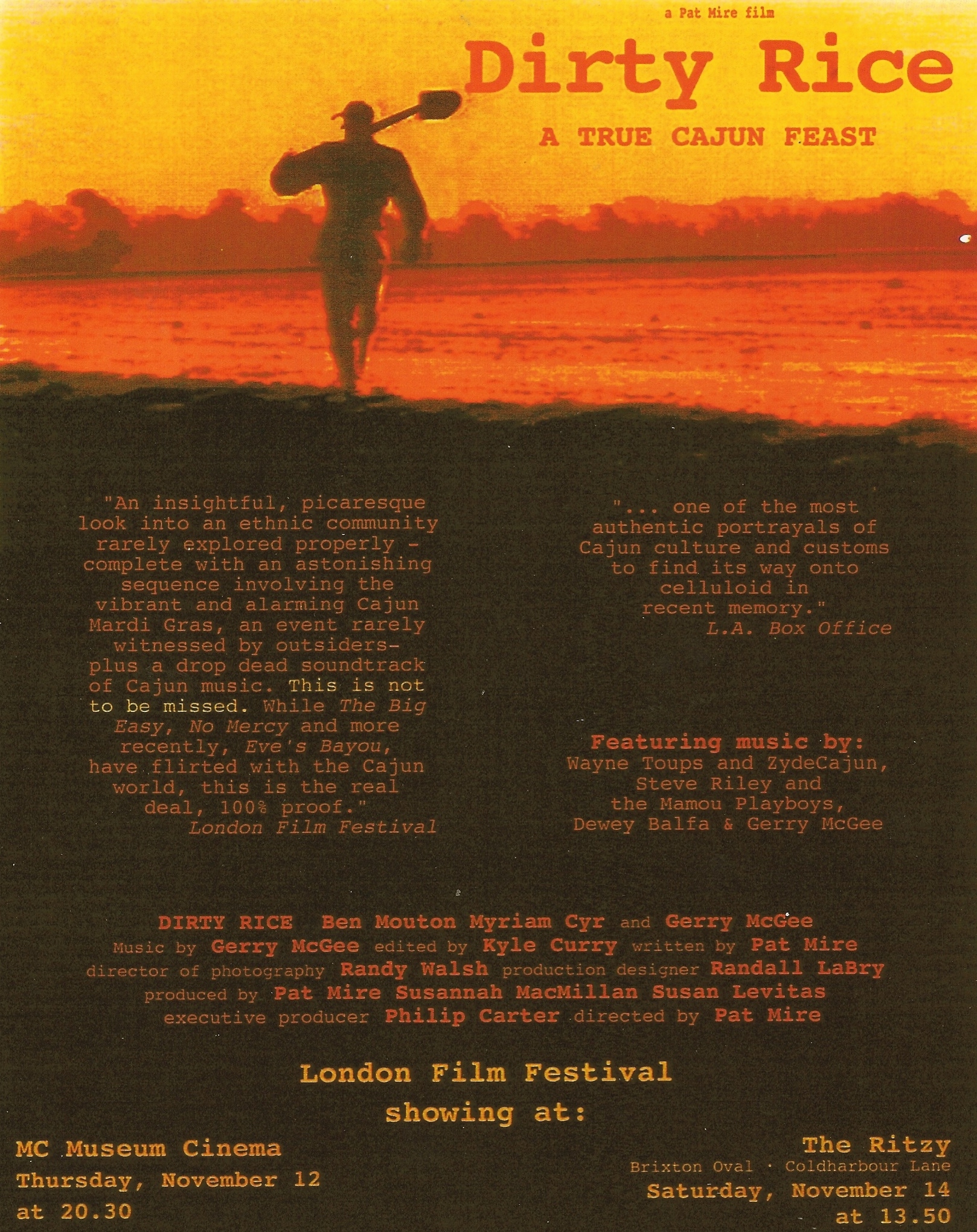 An official entry in the 42nd London Film Festival, this debut narrative feature film, written and directed by award-winning documentary filmmaker Pat Mire, captures the raw essence of the rural Cajun community in South Louisiana in a tale of a man rediscovering his roots and reclaiming his heritage.