1997 85 mins. 35 mm | Pat Mire, captures the raw essence of the rural Cajun community in South Louisiana in a tale of a man rediscovering his roots and reclaiming his heritage
"While The Big Easy, No Mercy and most recently, Eve's Bayou, have flirted with the Cajun world, this is the real deal, 100% proof."

- Neil Norman, London Evening Standard
Institutional (college and library) purchases of this dvd can be made by sending a check to Pat Mire Films for $100 per dvd to the address indicated in the Contact section. Please contact Pat Mire for information on licensing fees for public screenings of this film or to book Pat for a lecture and film screening.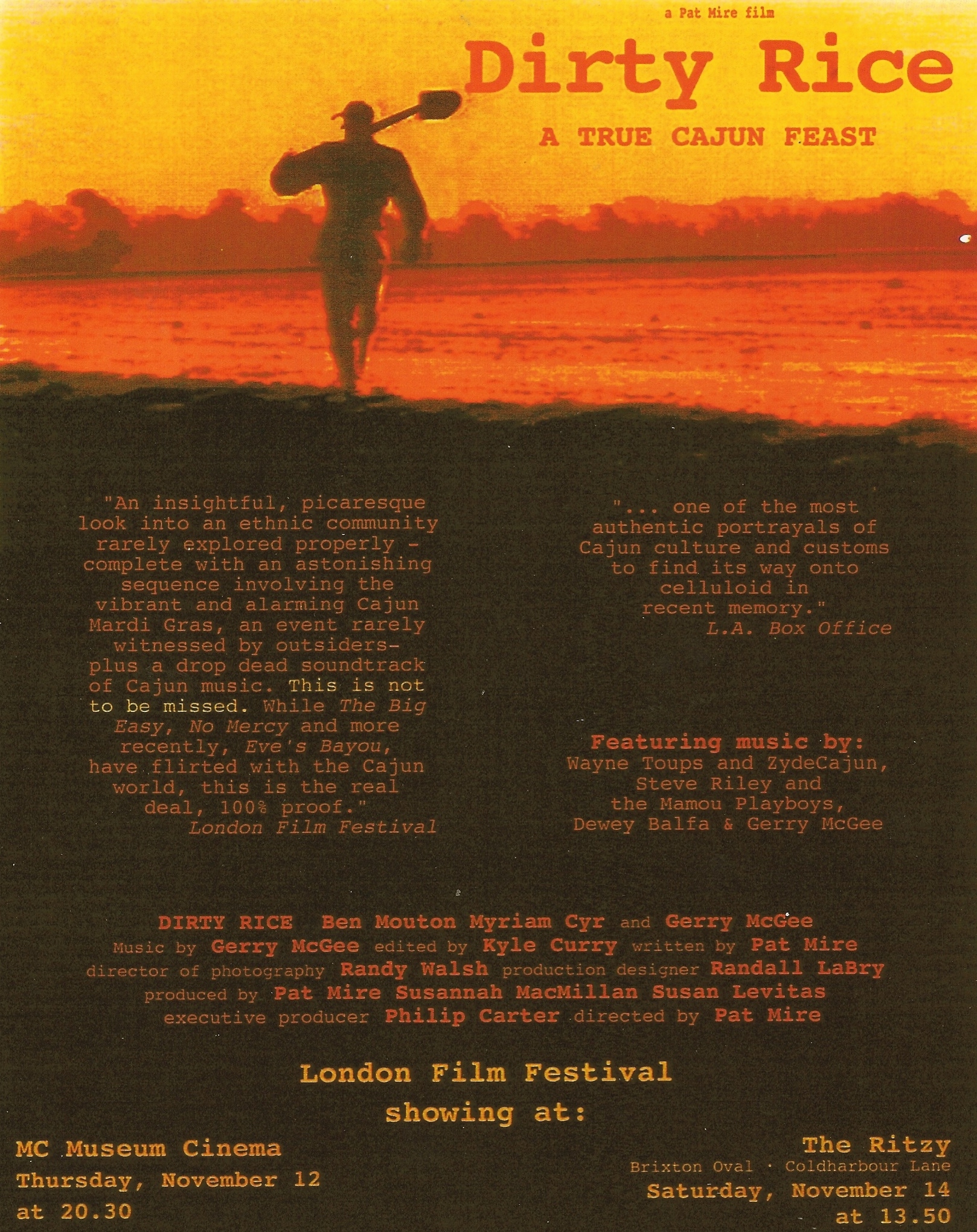 An official entry in the 42nd London Film Festival, this debut narrative feature film, written and directed by award-winning documentary filmmaker Pat Mire, captures the raw essence of the rural Cajun community in South Louisiana in a tale of a man rediscovering his roots and reclaiming his heritage.
Returning from the city of New Orleans, where he works as an architect, to his parents' farm following the death of his father, Louis Daigle (Benjamin Mouton) is drawn back into the life of farming and a relationship with an old flame (Myriam Cyr). But times are hard and the falling value of rice is threatening the farmers' livelihood. Featuring the beautifully shot Cajun prarie landscape and a sound track driven by the haunting music of this unique culture, the film tells the story of a man who, like the people from whom he is descended, manages to survive with passion and grace.